Friends Connect Foundation provides opportunities for individuals with special needs to develop bonds with local peers.
Make Friends
Through Similar Interests
Participants are assigned to at least one "Buddy" volunteer on the day of an event. Our staff creates each friendship pair based on the interests of the participants and the volunteers. The pairing process ensures that both kids will bond and have a good time together, thus forming an awesome new connection!
New Friendships
Blossom
Guardians of the participants must stay at each program's events. There, each guardian will witness the interactions of their child and their new Buddy from the sidelines. Overall, Friends Connect's goal is for each friendship pair to embrace and support each other in long-lasting friendships that grow within and outside of the organization's events.
Continuing
with Friends Connect
Participants can apply to an unlimited amount of events. However, we have a priority system in place that generates a roster of accepted participants based on the amount of times a child has applied for, been accepted to, and attended events.
A little about our participants...
We currently serve individuals between the ages of 10-24. However, we've been known to stretch that lower limit. Our programs do not serve a specific special needs group nor do they limit or control who we serve. During the volunteer training portion of our events, our staff aids volunteers in understanding and becoming more aware of some of the particular challenges that accompany our participants' special needs. This way, our volunteers are better prepared to assist their buddy throughout an event. All buddy pairs will engage in the same general activity at our events, however, each buddy pair is organized into one of several groups with modified instructions and difficulty-levels. As a result, individuals with or without restrictive needs are able to participate at all of our events.
We serve kids with developmental, physical, injury or illness induced challenges such as Autism, Down Syndrome, Cerebral Palsy, Phelan McDermid Syndrome, Fragile X, Cystic Fibrosis, hearing or vision impairment, muscular dystrophy, spinal cord injuries, cancer, etc.
If your child requires a special diet, please plan accordingly. We are not able to serve family members, so please make appropriate accommodations.
Style The Stars Paparazzi-Themed Banquet
Semi-annual
OUR CAPACITY
Capacity for all Friends Connect events is limited for safety, so spots fill up fast. Our database has a priority system in place that creates our participant rosters based on parameters such as the amount of events registered for, accepted to, and attended for each applicant. Since space is still limited, please join our mailing list today so you will know when our registration links will be available.
FAQ
Frequently Asked Questions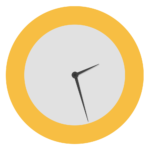 1 HOUR
Events are one hour long for participants. Parents of participants must stay at the event.
Is there an age requirement for participants?
Participants must be at least 10 years of age, but we have been known to stretch the lower limit. Please Contact Us for more information.
How do I sign up?
Register as a new user in our database! View the table of events and click on View Event and Registration Details. Then, follow the on-screen prompts.
Can my child participate if they have very restrictive needs?
All programs are available to all participants regardless of ability! At each event, our Activity Leaders and Instructors organize friendship pairs into small groups based on the participant's ability. Each group engages in modified versions of a common activity. This way, all participants can learn a common skill at varying difficulty levels.
How long are the events? Can I arrive late or leave early?
Each event is one hour for participants and two hours for volunteers. Information regarding start and end times are included in the email confirming participant acceptance into a program. We ask that our participants arrive promptly and stay for the duration of every program's events to ensure that every participant and volunteer are matched and enjoy the entirety of the event.
New situations can be troubling for my child, any advice?
Talk to your child about what they should expect prior to the event. The event description located in our database and the email confirming participant acceptance into a program will provide many details regarding what the day will entail. The volunteer "Buddy" (or Buddies) that your child is paired with will also be patient and supportive, making the day a bit less unsettling.
I don't live in New Jersey, can I still participate?
Our programs are presently hosted at various locations in New Jersey, but we welcome participants and volunteers that live out-of-state to join us!
Once I drop off my child, am I required to stay?
Once your child is with us, they will be matched with a "Buddy" volunteer. Parents must stay at the event where they will have the opportunity to watch their child interact with their new friend from a distance.
What should I bring/wear?
Dress appropriately for what the weather forecast predicts for the day of the event. However, no specific attire is needed unless otherwise stated under the event description. For spring or summer outdoor events, be sure to bring water and sunscreen!
Is food included?
Yes, but we can not make special accommodations for dietary restrictions. Please plan accordingly.
I have another question not listed above!