VOLUNTEERS
We have a variety of ways to get involved! Learn more about our general, leadership, administrative, and special skills positions!
PARTICIPANTS
New hobbies, new skills, and endless connections! Learn more about our programs and how your child can get involved !
Our programs are presently hosted at various locations in New Jersey, but we welcome participants and volunteers that live out-of-state to join us!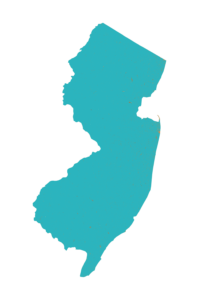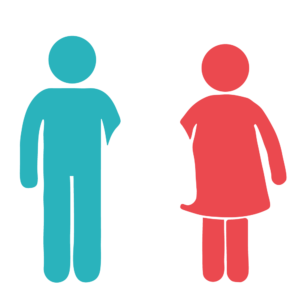 Open to teens of all abilities
All programs are available to all participants regardless of ability unless otherwise specified on rare occasions! At each event, our Activity Leaders and Assistants are organized into small groups that engage in modified versions of a common activity. This way, all participants can learn a common skill at varying difficulty levels.
Each program meets once a week for four weeks. Participants are required to have at least one guardian present at each event. We are aware of the waitlists that many parents experience when registering their children for special needs programs. By making our programs four weeks long, we feel that each child who is accepted from a waitlist is able to enjoy a greater experience over the duration of many events compared to day-long programs.
1 HOUR
Events are one hour long for participants. Parents of participants must stay at the event.
2 HOURS
Events are two hours long for volunteers as our set up and take down times are normally thirty minutes.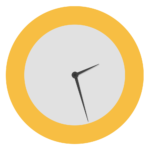 After receiving input from parents with multiple children, we felt that an hour-long event is easier to implement into busy schedules. The full hour is spent developing new skills and participating in a variety of different activity stations which eliminates time spent "standing around"!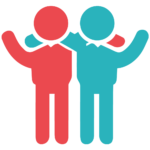 Participants are each assigned at least one volunteer "Buddy"
Because our program meets for four weeks, each participant can build a stronger friendship with their buddy by getting to know their peer over the course of four weeks.
Each weekly event teaches a skill or activity that is meaningful, enjoyable, and related to the specific program's theme.
We want our participants to become more independent and to develop new skill sets! Our programs are developed and evaluated by a panel of various community members including teen volunteers, parents of individuals with special needs, health professionals, educators, activity-specific instructors with special needs certifications. Select activities in our programs are displayed and auctioned to the public. All funds are benefit Friends Connect Foundation. In this way, our participants' become more self-sufficient and know that their creativity, athleticism, musicality, and hard-work created a fundraising opportunity for their own programs.
``Style The Stars" End-of-Season Banquet
After our season has ended, we celebrate with the "Style The Stars" Paparazzi-Themed Banquet. Here, participants can voluntarily walk the catwalk dressed in style and are acknowledged for their hard work. Each participant's buddy greets the teen at the end of the catwalk with their award to recognize them for their hard work and the specific talents they developed and demonstrated in each program. This event is catered by our sponsors, and select items from each of the season's programs are available for purchase. All proceeds benefit the organization and the continuation and creation of its social programs.